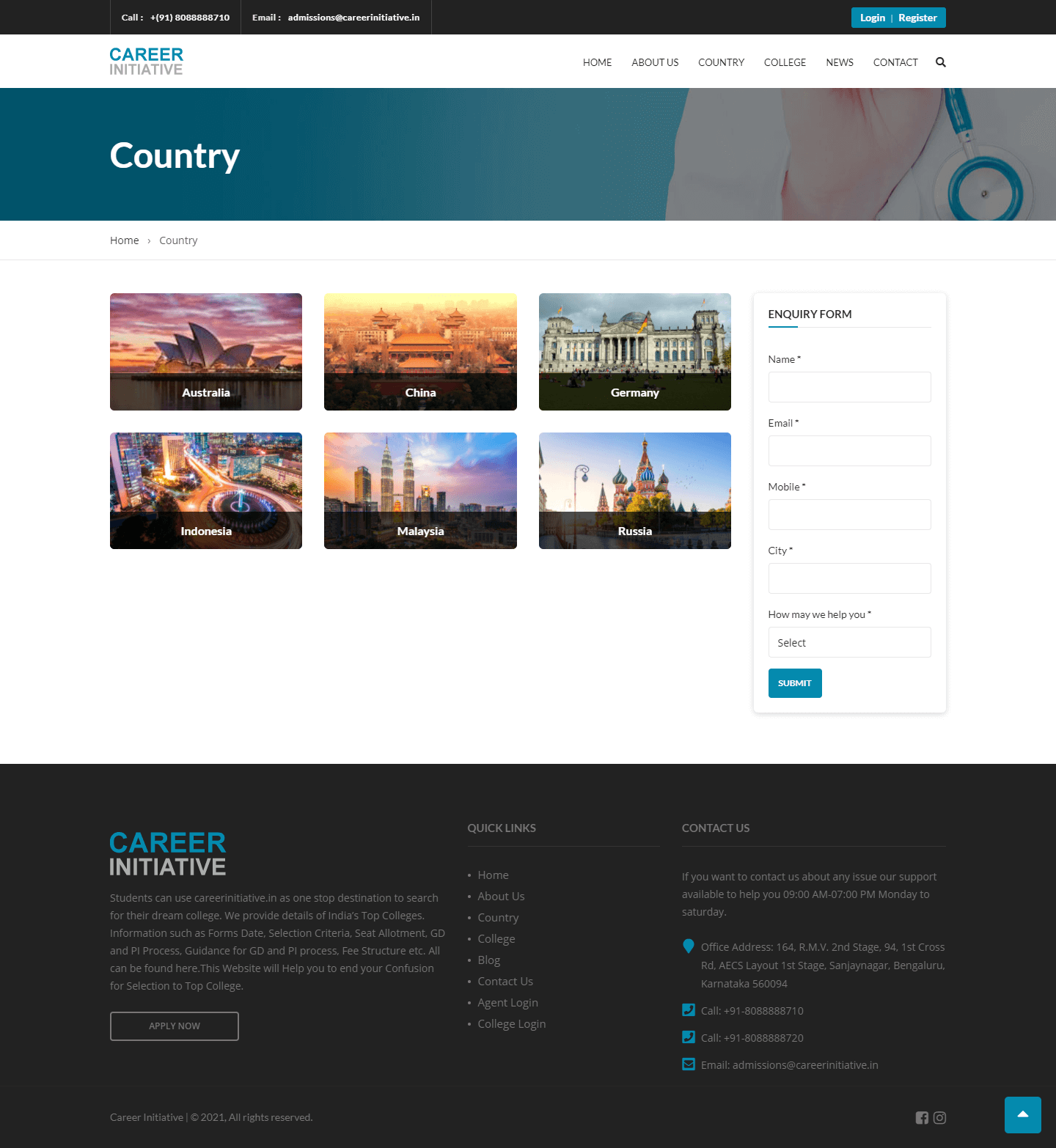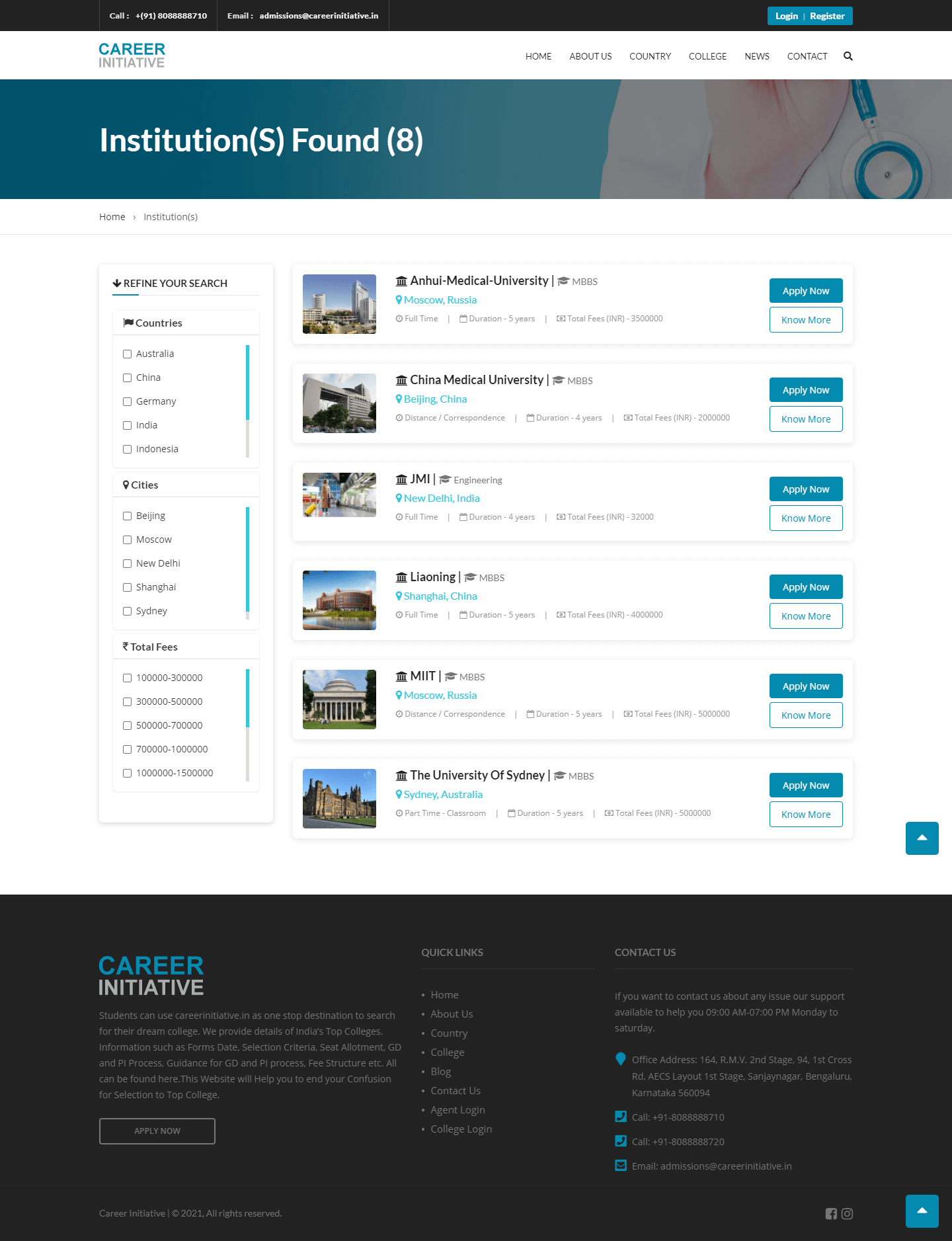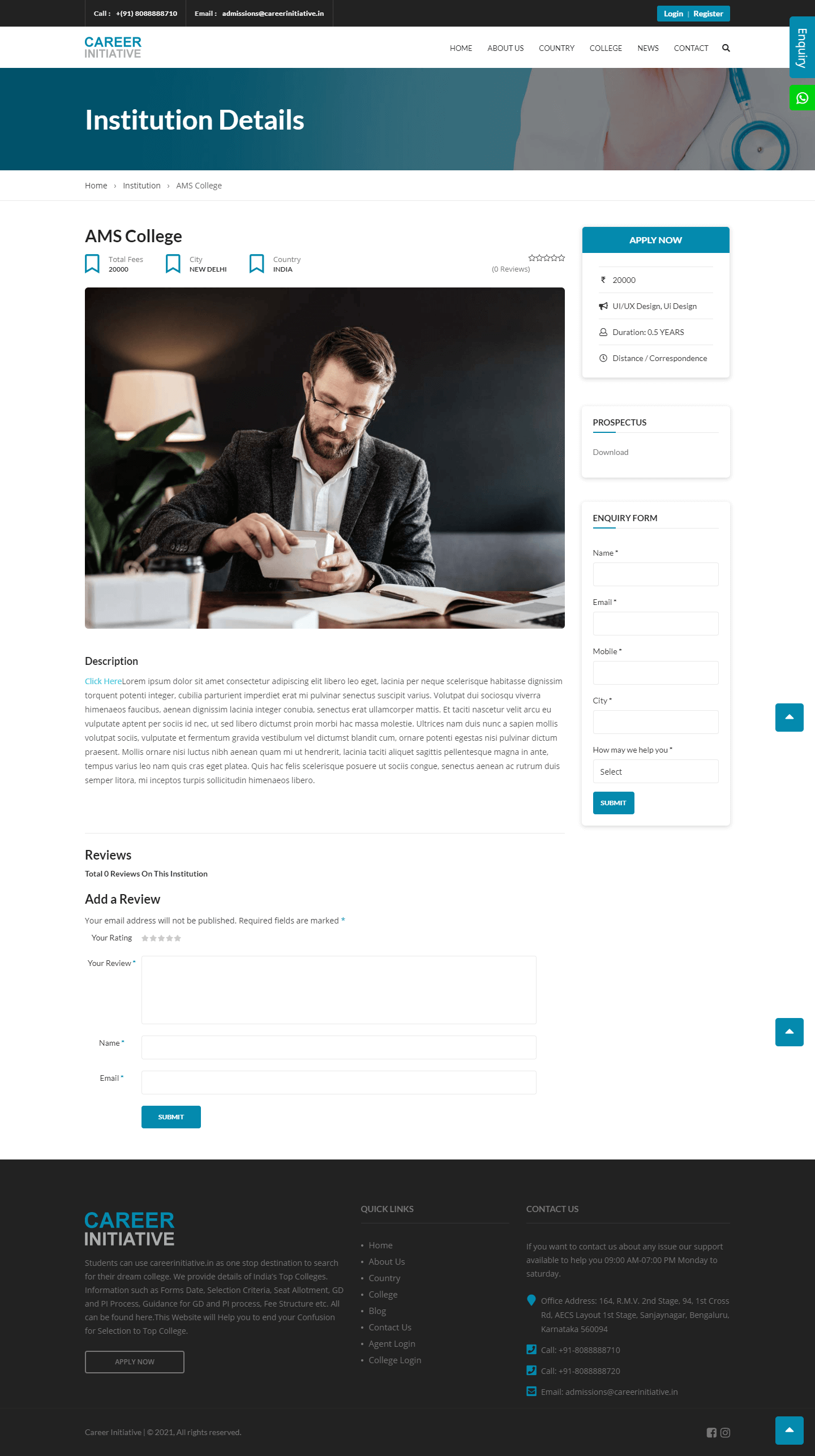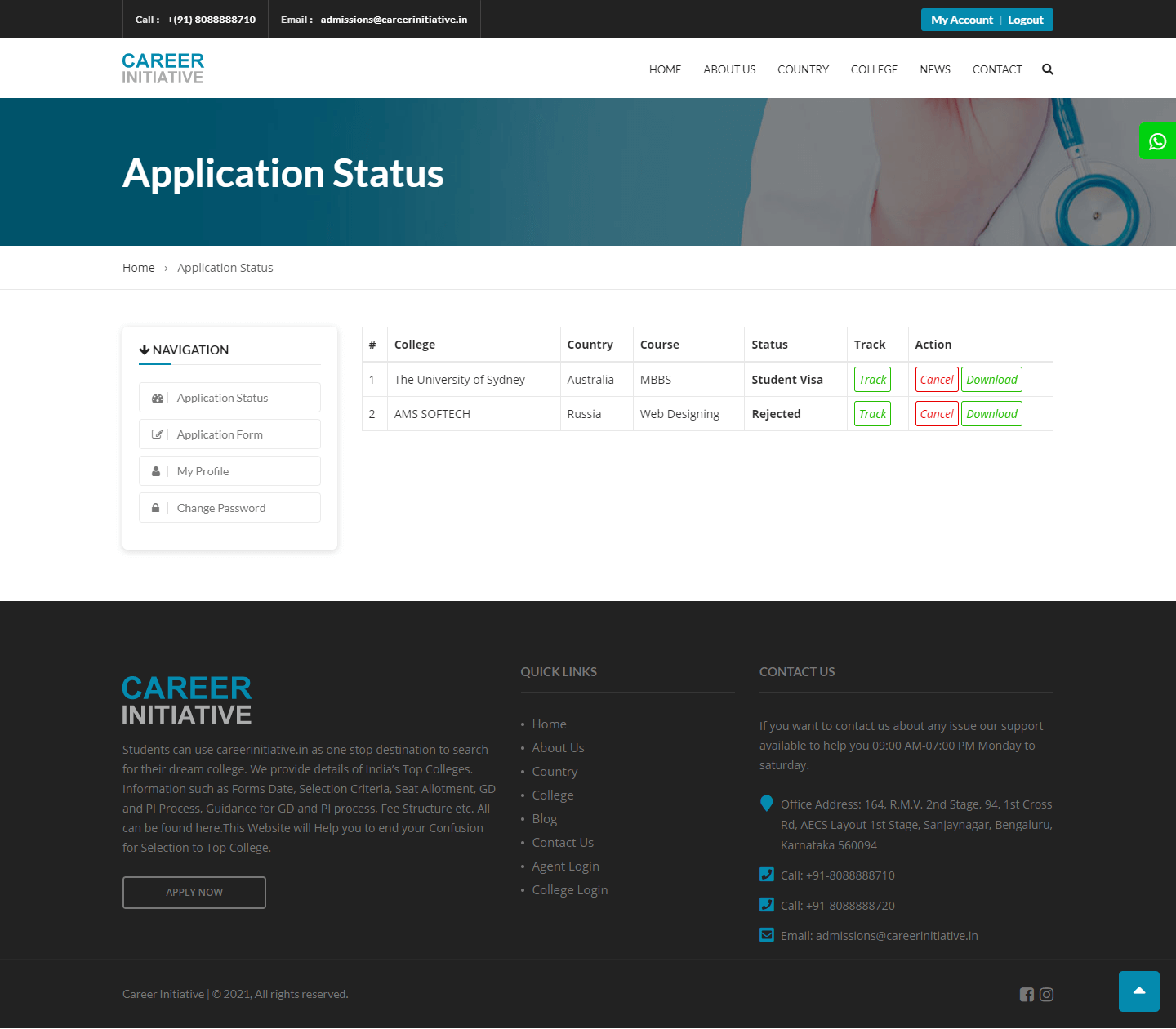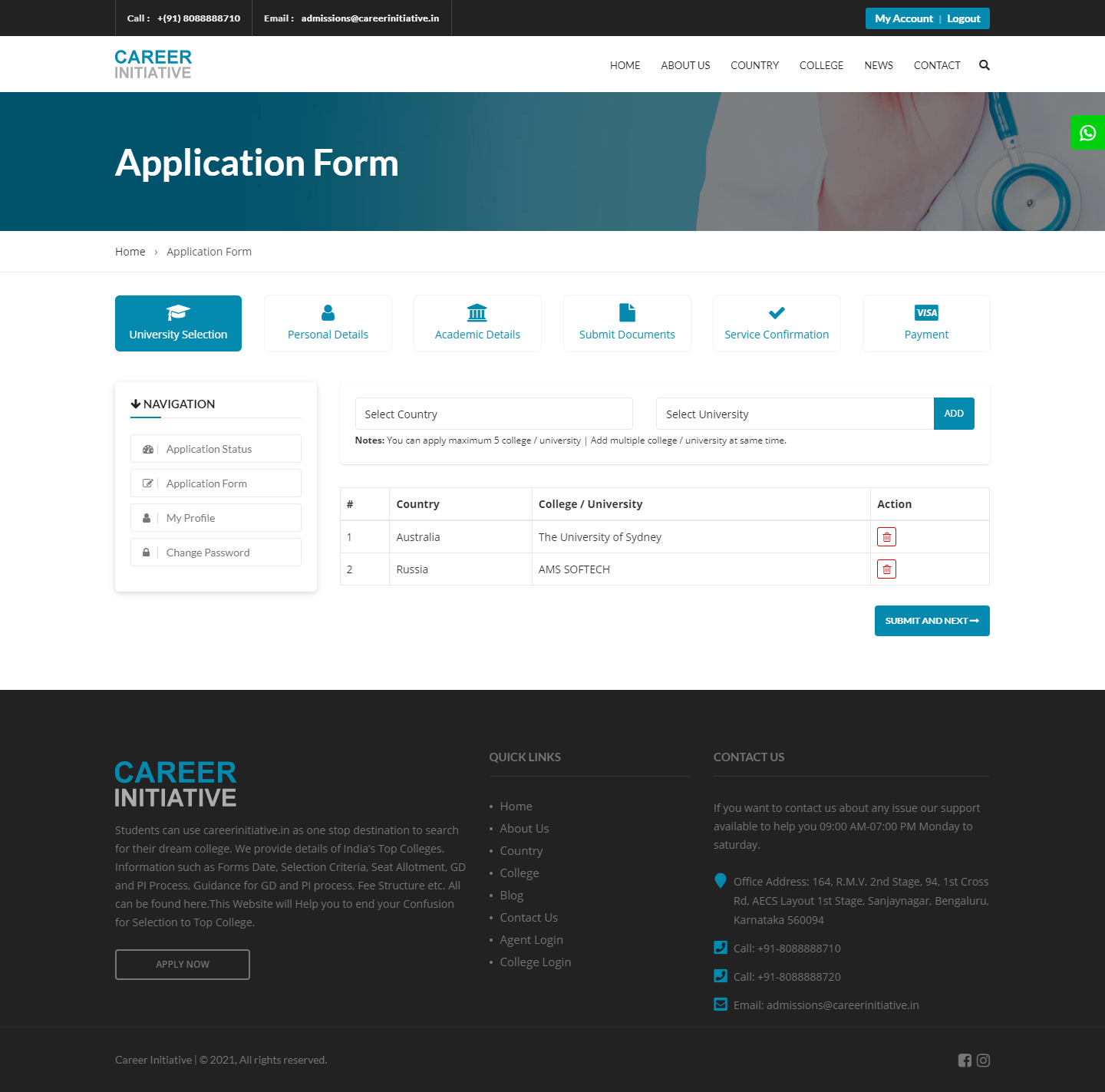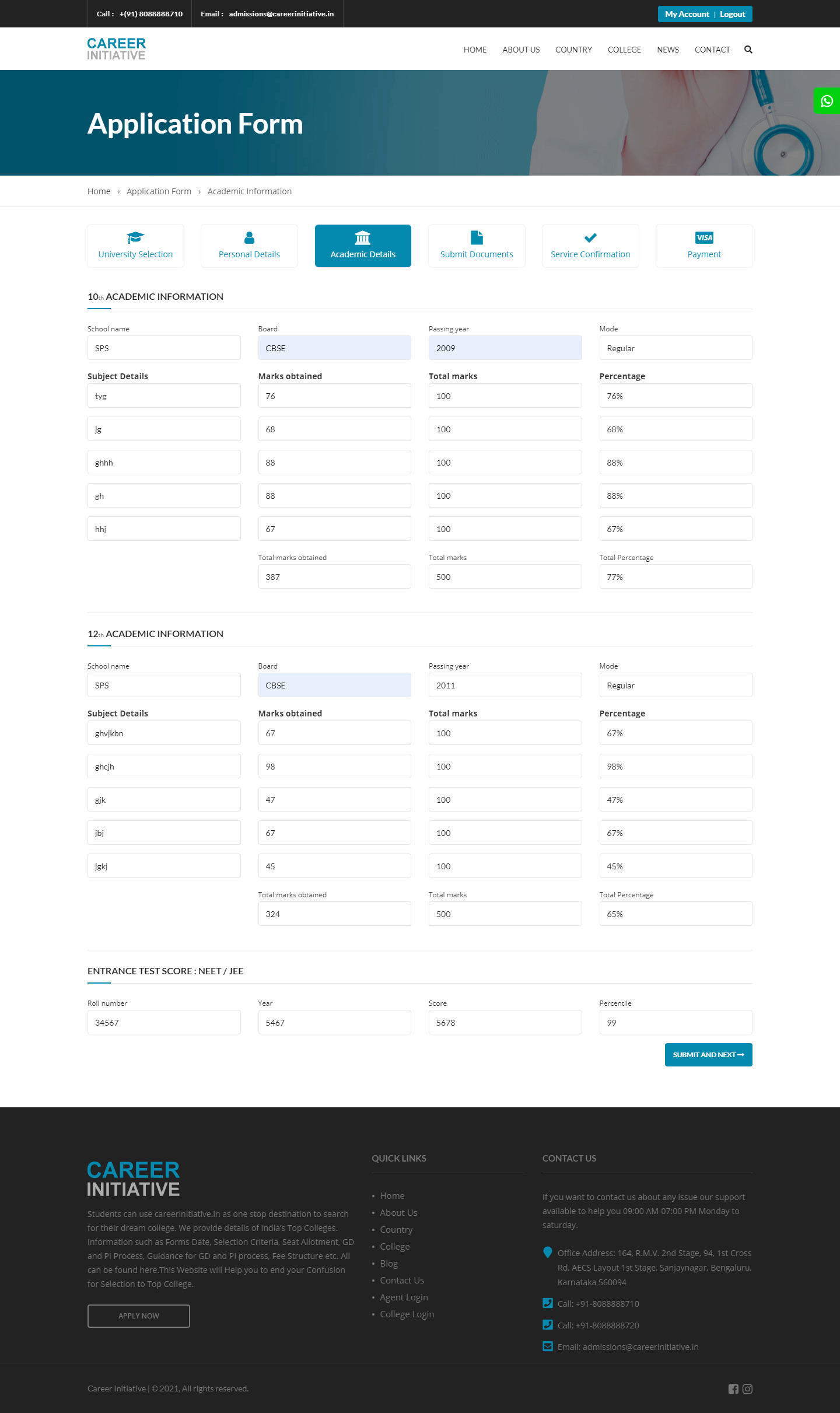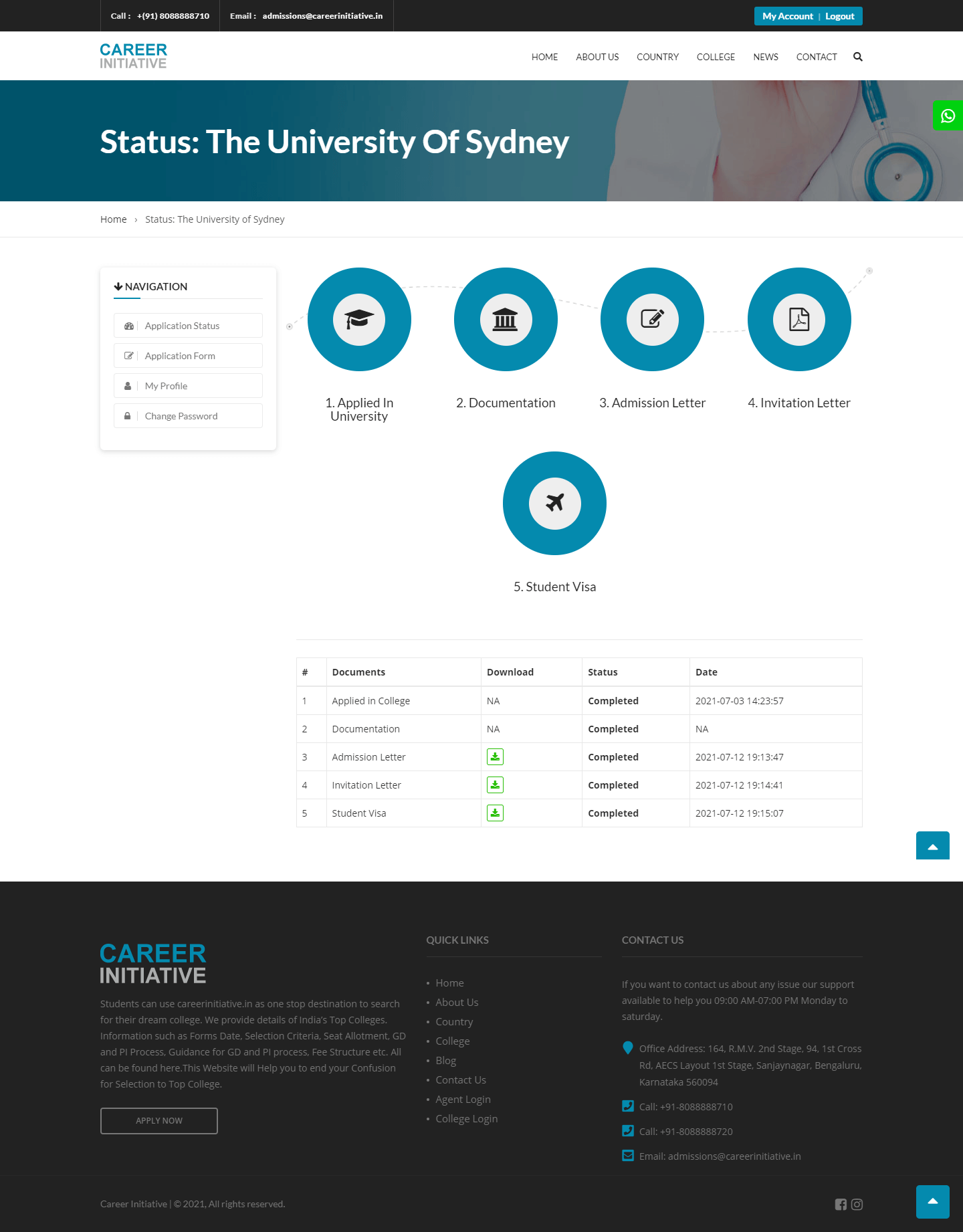 This application is designed for education consultants for providing admission to various national or international colleges. Students can search for the college and apply for it. It contains 5 modules: Guest, Student, Agent, College, and admin.
Student Panel
Agent Panel
College Panel
Admin Panel
HTML
CSS
Bootstrap
JavaScript
JQuery
Start a Project
Like what you see? We'd love to hear from you!
© mohammadazad.com 2015 – Present. All right reserved.