My,
Website Portfolio
I Love What I Do
Mahavedh Portal
Mahavedh is a Public Private Partnership (PPP) project on Build, Own & Operate (BOO) basis. Through this project, the Government of Maharashtra (GoM) plans to establish a network of Automatic Weather Stations (AWS), at a rate of one AWS in every revenue circle. The AWS network will comprise of an area of 12 square km in lowland and 5 square km in the highland.
Skymet Weather
Skymet is the pioneer in IoT in the area of weather industry. Skymet from its very inception has been managing risk posed by climate change in agriculture. Skymet have sensors for the weather, air-quality, crop, lightening, AWS, Drones, and Patented applications & Data.
Indija
This is a complete eCommerce b2c store for the handmade furniture, it includes two main modules: Guest, Customer.
Gram Cover
GramCover is a composite insurance broking firm focused on insurance product design and tech enabled distribution for rural India. GramCover have adopted a unique technology led distribution & servicing model well suited for rural set up to minimize the inefficiencies and transaction costs involved in the process.
Get Guider
GetGuider is a marketplace that serves as a wonderful platform not just for the tutors and institutes but also for those who are looking for the perfect knowledge of education. With the mission to bridge the standard tutors and those who need their services, GetGuider has a categorical presentation of the lists of the teaching experts as well as the institute requirements placed by the users. The interface is easy to use and features a structured navigation system for tutors and students to find each other.
Skysense
This website is designed for weather product representation, Skysense is one the leading manufacturer and supplier of weather products across the globe.
Career Initiative
This application is designed for education consultants for providing admission to various national or international colleges. Students can search for the college and apply for it. It contains 5 modules: Guest, Student, Agent, College, and admin.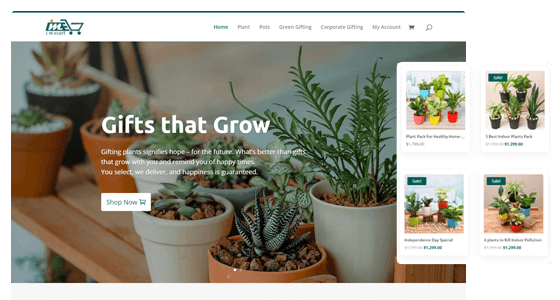 I M E Cart
ImeCart is designed for selling hydroponics plants and accessories for home decor, it also targeting cooperate gifts or personal gifts. Gifting is a great way to express your love and feelings to your friends and family.
CRM
Customer relation management system design for AMS SOFTECH for managing customer, project, leads, invoice, supports, subscriptions, account, expenses, etc.
Enmab
This website is designed for property dealers, who sell, rent, purchase properties in the Gulf countries.
Fashion Designer Marketplace
This is a complete eCommerce b2b and b2c marketplace for the Fashion industry, it includes three main modules: Customer, Fashion Designer, and Raw material Distributer.
Taha Agro Frozen Foods
This website is designed for meat and vegetable exporters, Taha Agro Frozen Foods is the leading facilitator of frozen halal buffalo meat and Vegetables.