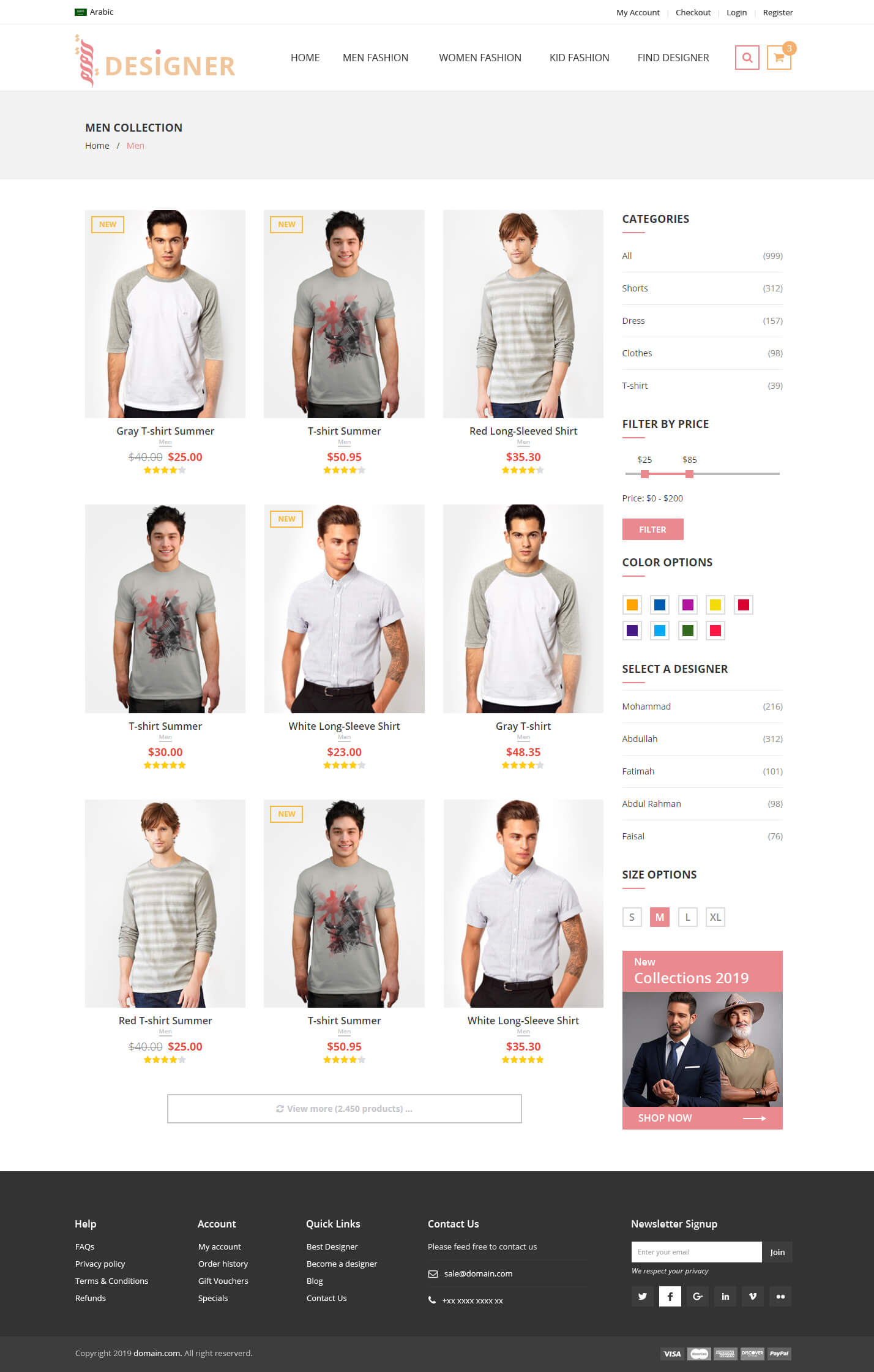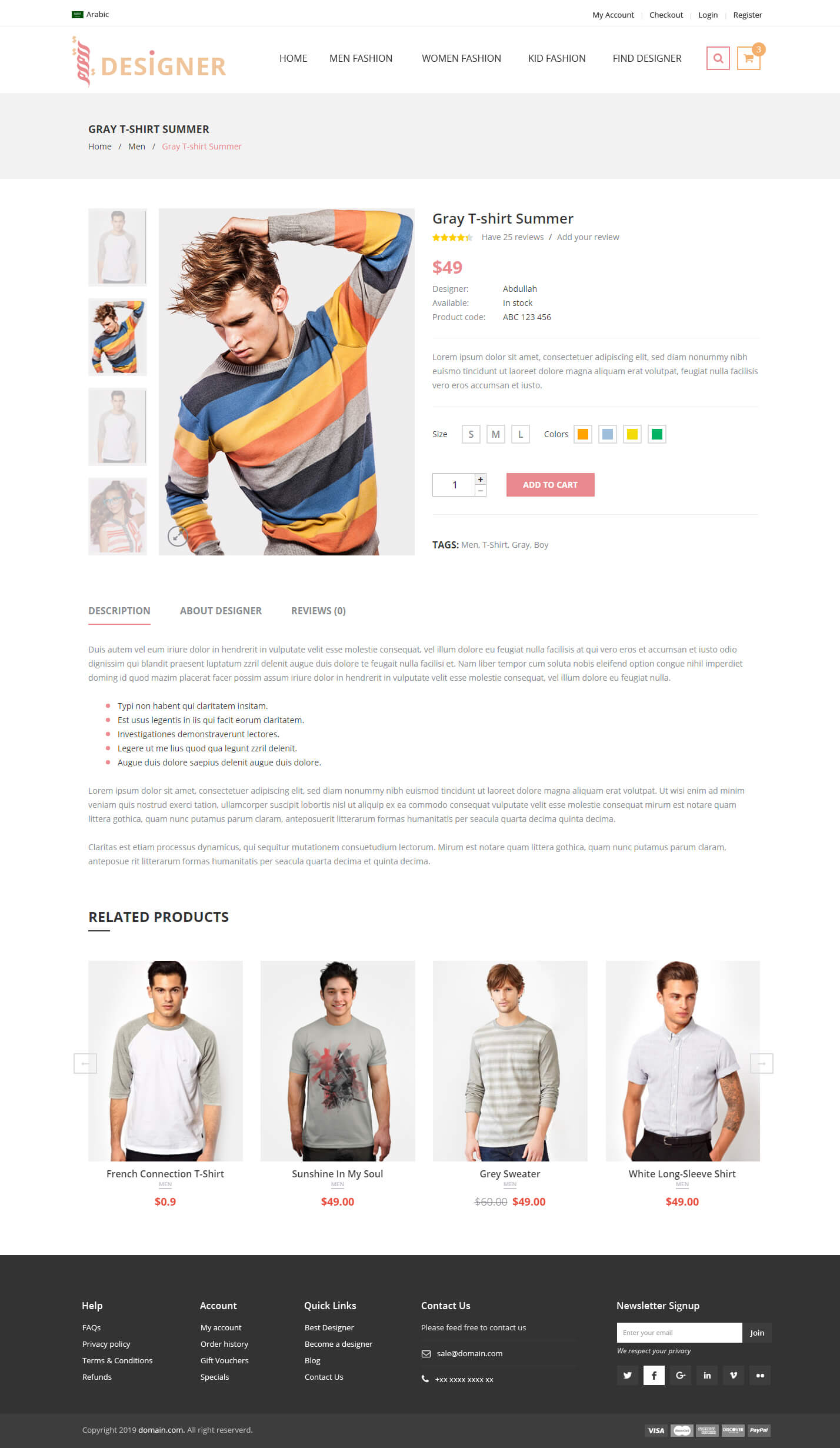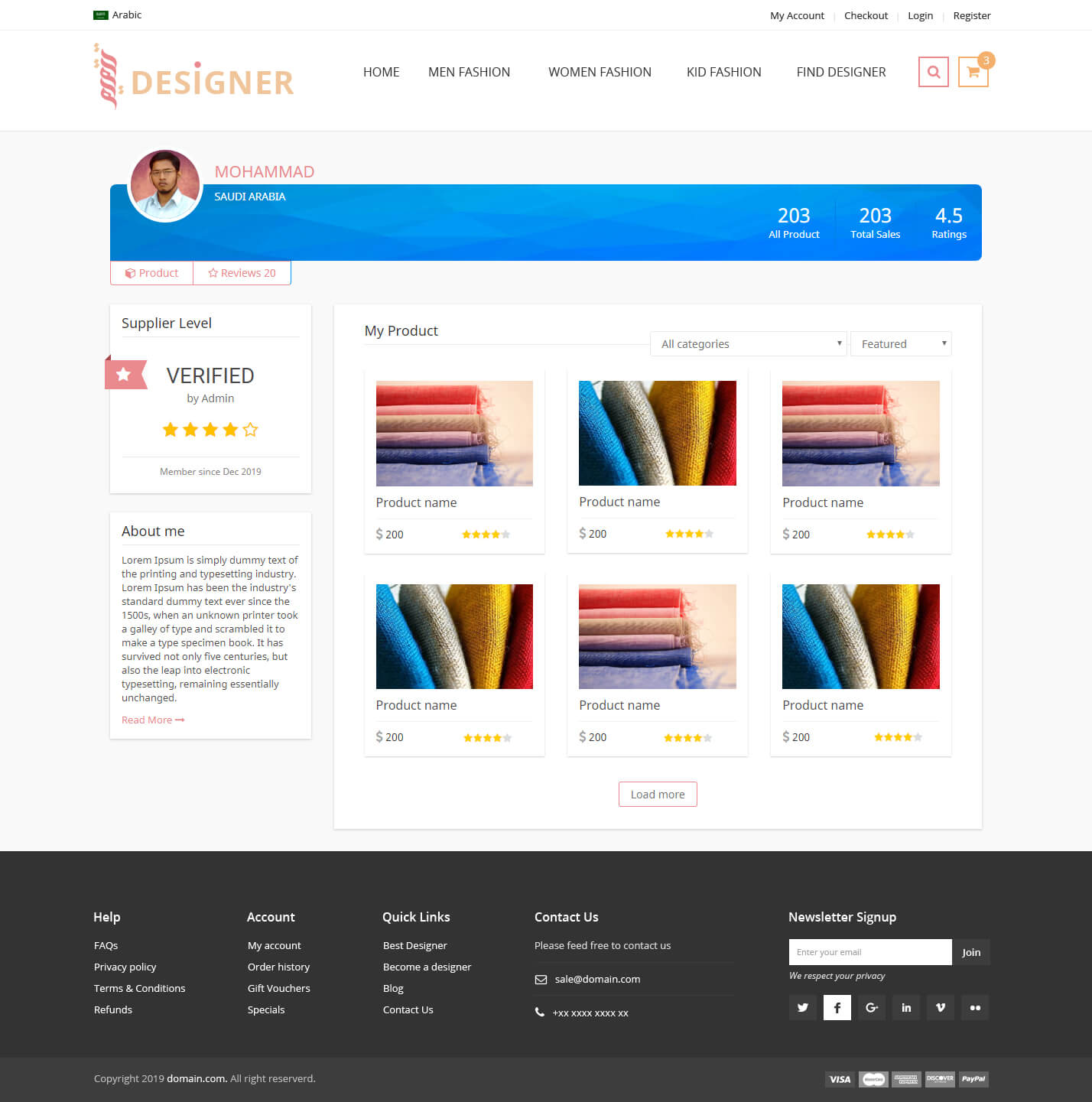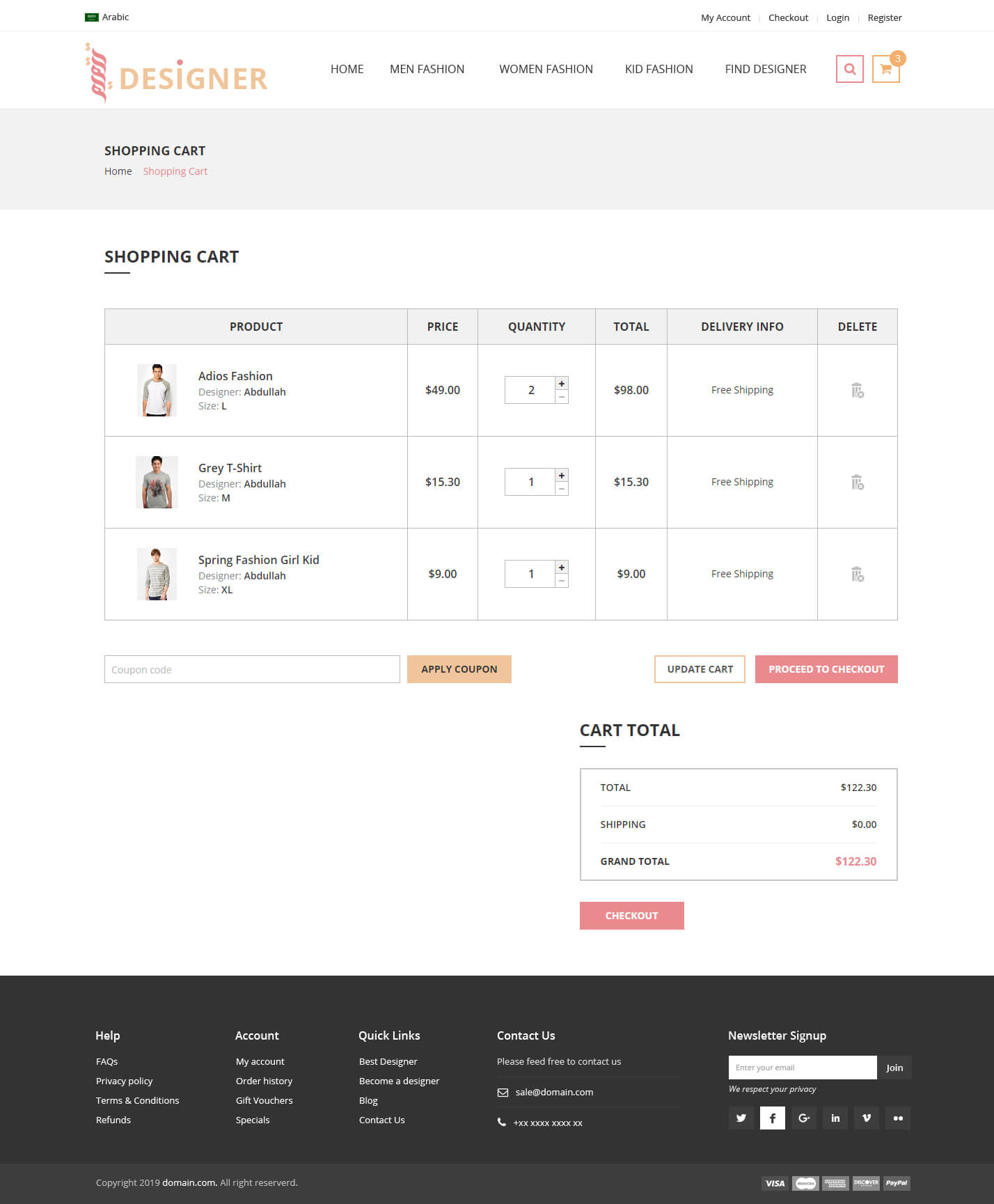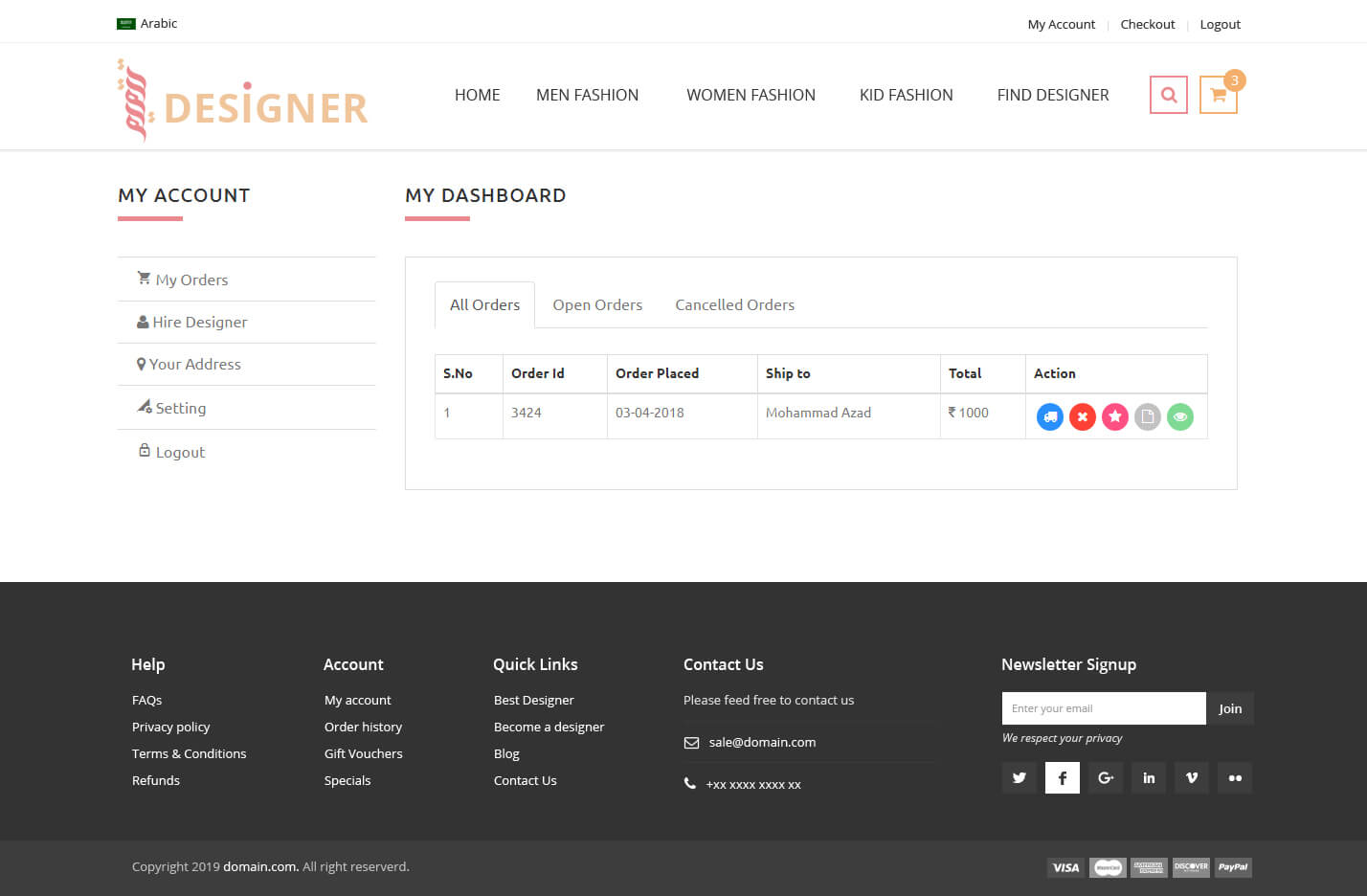 Fashion Designer Platform
This is a complete eCommerce b2b and b2c marketplace for the Fashion industry, it includes three main modules: Customer, Fashion Designer, and Raw material Distributer.
Customer Panel
Designer Panel
Raw Material Distributors Panel
Admin Panel
HTML
CSS
Bootstrap
JavaScript
JQuery
Start a Project
Like what you see? We'd love to hear from you!
© mohammadazad.com 2015 – Present. All right reserved.