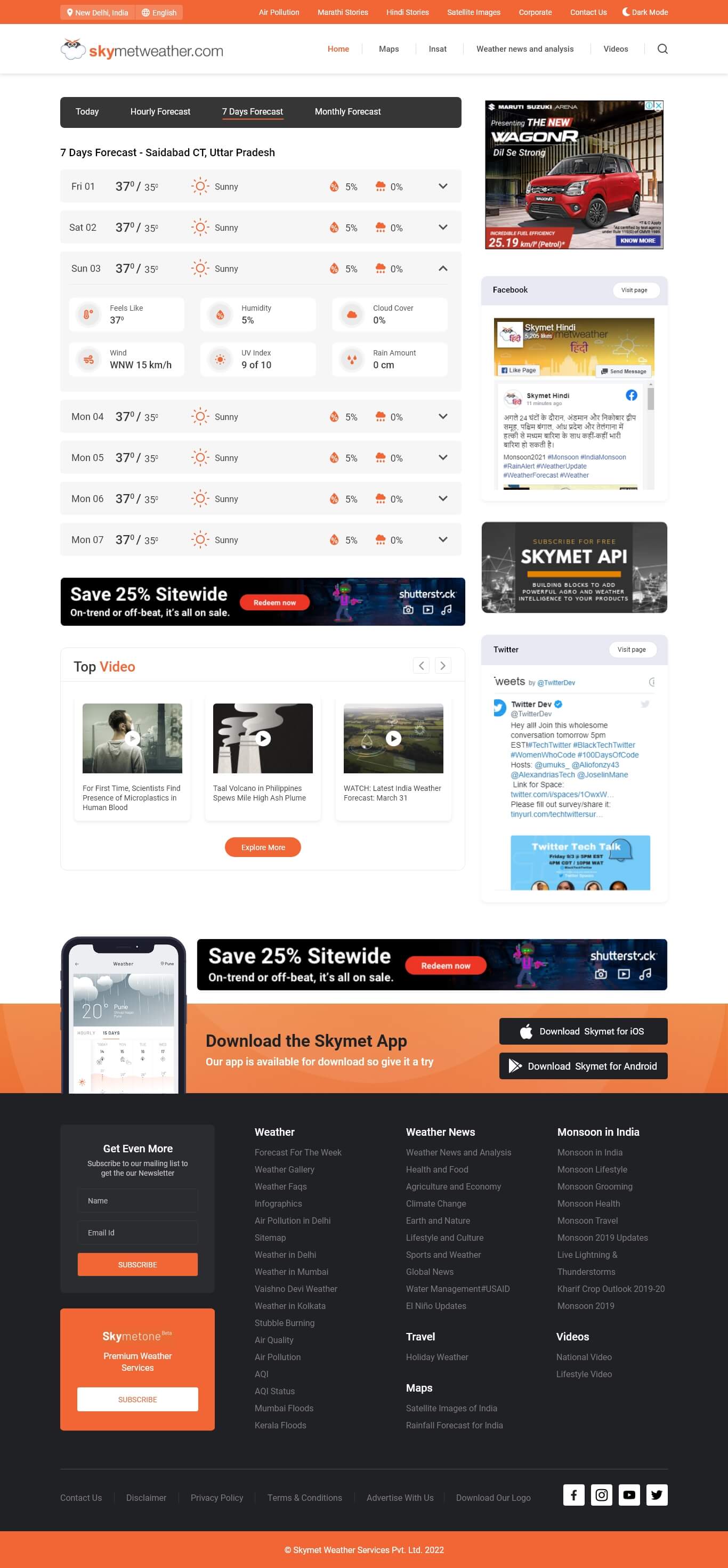 Skymet is the pioneer in IoT in the area of weather industry. Skymet from its very inception has been managing risk posed by climate change in agriculture. Skymet have sensors for the weather, air-quality, crop, lightening, AWS, Drones, and Patented applications & Data.
HTML
CSS
Bootstrap
JavaScript
JQuery
Adobe XD
Start a Project
Like what you see? We'd love to hear from you!
© mohammadazad.com 2022. All right reserved.